Many people, be they men or women, are intimidated when they first join an online dating community. They quickly browse through profiles and find someone they like, but they freeze when it comes down to actually sending a friend request, let alone writing an initial message. To turn off the pressure, lots of folks resume the whole first encounter with a quick "hello, how are you?", but many times that's not enough.
Think about it, what if you were walking down the street and someone just stopped you to say hi – no name, no introduction. It's just not kosher. So, if you're stumped on how to start your first conversation with someone, here are our 5 conversation starter tips in online dating:
1. Mention a shared interest – don't just pounce when you see a pretty face. Study that person's profile and get a feeling of what they're about. Maybe you can even find out something you both enjoy doing and comment on that – it can be anything from a favorite dish, the love of dogs or wanting to visit India. It will show that you've paid attention to this prospective partner. Just be careful not to turn it completely on yourself once you being the conversation.
2. Compliment them on something – physical compliments are often times the easiest to come by, but telling a beautiful woman that she's gorgeous, for example, will probably not elicit that great of a response. She's heard it all before. Instead, go for originality – compliment someone on the elegant bridge of their nose, pretty hands or graceful neck. Yes, this can get weird, but sometimes weird is good. Alternatively, compliment someone on their choice of clothing, make-up, hairstyle or even lifestyle. Just find something worth starting a conversation over.
3. Tell a joke – making someone laugh is a quick way to win someone over. The thing is you have to be relevant with jokes. Yes, you can be random and tell someone that's the first thing that popped into your head when looking at their profile, but it's much easier to get a response if your joke has something to do with the other person. Just please don't tell fair-haired people blonde jokes. Those never reflect well on anyone.
4. Ask them something – "How are you?" is a much too open question for a person you've never spoken to before. It barely elicits a response with people you've known for years, let alone someone you're completely unfamiliar with. Instead, study their profile a little bit. Maybe they've traveled a lot. Tell them "Great travel pics. What countries have you visited so far?". Maybe they own a pet. "Cute cat. What's his name?". Ask them something, but keep it relevant and make it easy for them to respond.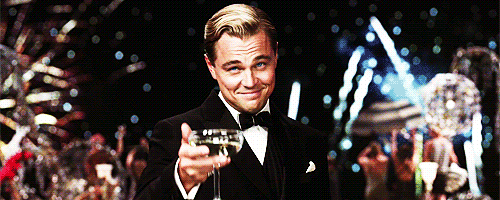 5. Introduce yourself – it's not necessarily the most charming option, but it's honest, and honesty can sometimes work wonders in online dating. Tell this person your name, what you do, how old you are, and something of interest to you. End with something more intimate, like "Now that you know who I am, I'd really like to know something about you." or "I'm telling you this because I find you interesting and would like to know more about you." It's not necessarily a light conversation starter, but if you're looking for an honest partner, being honest yourself can prove the best method.
If you don't get a response, don't insist. Pushing people isn't going to make you feel better or convince them to respond. It's just going to make you seem aggressive and might even get your account blocked. Nice and steady wins the race!